What to pack for a trip to Cancun? of Hotel Dos Playas Faranda Cancún
Blog Hotel in Cancun
What to pack for a trip to Cancun?
Faranda Posts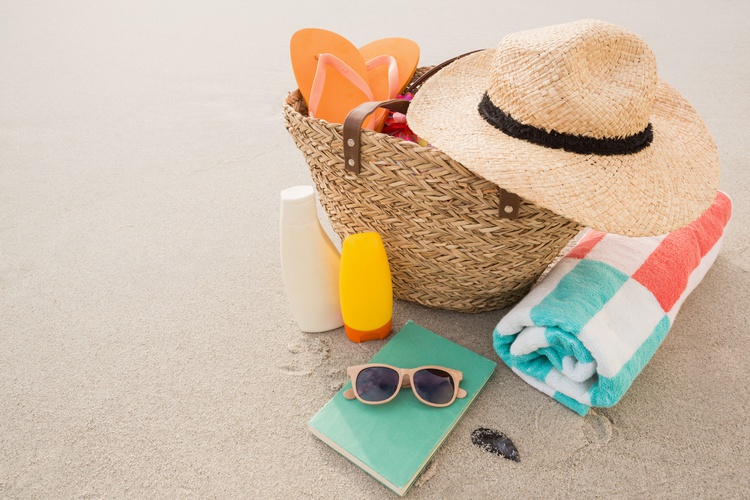 When traveling for the first time, especially to another country, deciding what to pack can be stressful. But don't worry! If you're visiting us soon, here's a list of the essentials to bring to Cancun:
1 Sunblock: The item you'll need the most! But before packing any sunscreen, remember that some of its ingredients can harm the environment. Hence the importance of using biodegradable sunscreen with Titanium oxide or Zinc oxide.
2 Hat and sunglasses: For extra UV protection with style. Tip: Bring sunglass straps and hats with wind lanyards to prevent losing them.
3 Bug spray: To avoid annoying mosquito bites and potential sickness!
4 Light clothing: The right clothing choice is essential to enjoy your trip. Breathable fabrics and light-colored clothes are best for our humid and hot weather!
5 A light sweater: Winter and spring are not as freezing as in other parts of the world, but the evenings and nights can be chilly. So pack this clothing item just in case!
6 Comfortable shoes: Flip-flops may be your first choice when thinking of Cancun, but if you're planning a trip to Chichén Itzá or any other archaeological site, sneakers would be the perfect pick to enjoy your tour.
7 A good book and a great playlist: Reward yourself with some me time, read your favorite book under a palm tree, or make this trip even more memorable with the perfect soundtrack.
Now that your essentials are covered, it's time to think of the amazing time you'll have in Cancun! Looking for a great family All-Inclusive experience at one of the most beautiful beaches in Cancun? Stay at Hotel Dos Playas Faranda Cancun, a beach hotel with restaurants, bars, pools, and a water park that kids and adults will love. Visit
dosplayas.com
for additional information.
Back